Your shampoo might be good for your but the chemicals in it could be too harsh on your baby's skin. Baby shampoos contain milder ingredients than those found in adult shampoos, so they won't irritate your baby's eyes and skin.
Babies have sensitive skin that requires extra care, and using the wrong products can cause skin irritation, dryness, and even allergic reactions. But choosing the best out of these countless products is challenging for parents.
Types of baby shampoos in the market:
Baby Hair Shampoo:  To clean hair and scalp
Baby Body Shampoo: To clean body
Head-to-Toe/ Multitasking Formulas:  Clean hair & body
How to Choose the Right Baby Shampoo For Your Baby and Child?
No-Tear Formula: Gentle & do not irritate the baby's eyes.
Fragrance-Free: Shampoo that smell great with a fragrance will certainly have chemical combinations chemicals that might be harsh on your baby's skin.
Natural Ingredients: Anything natural and free from chemicals is always the best for your little one.
Neutral pH: Neutral shampoo will be gentle on your little one's hair and skin.
Avoid Dyes/ Harsh Chemicals: Avoid products that contain dyes or harsh chemicals like parabens, phthalates and sulfates. Alcohol (which may be listed as ethanol or isopropyl alcohol) is another ingredient to avoid. "It can cause dryness, irritation, rash and breakouts
Identify Skin Type: Though baby shampoos are generally suitable for all babies, you might need to check the baby's skin type. Hypoallergenic shampoo are best for babies with dry skin, eczema or allergies.
Popular Hair and Body Shampoo in Malaysia for Baby and Kids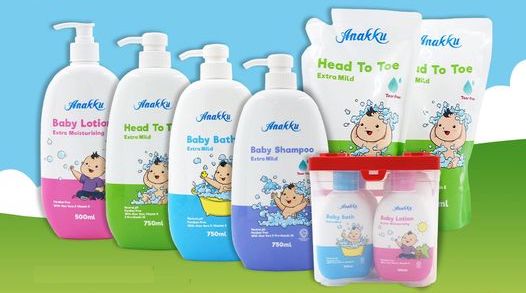 Anakku is the longest established baby brand in Malaysia. We have a wide variety of baby product that are competitively priced.
Buds Organics is born from a determined father's love to treat his children's sensitive skin in the early 2000s. A Chemical Engineer by profession, Co-Founder KK Soo decided that the best approach is to do it himself – the natural and organic way. Rest assured, you are only getting products that pass the most stringent requirements – that of a parent (and perfectionist)!
A lot of love goes into AVEENO formulas for your little one. With natural ingredients like oat extract, you can feel good knowing each product gently soothes and protects your baby's skin.
Baby CARRIE recognizes that baby's skin is significantly delicate & thinner than adult skin, hence, our product range is specially formulated to ensure extraordinary care and safety of babies skin! Baby Carrie is specially formulated for parents who want to ensure the safety of their newborns with 100% certified organic & natural plant actives. Baby Carrie's tear-free, hypoallergenic formulation with nourishing plant actives keeps baby's skin gently soft and moisturised.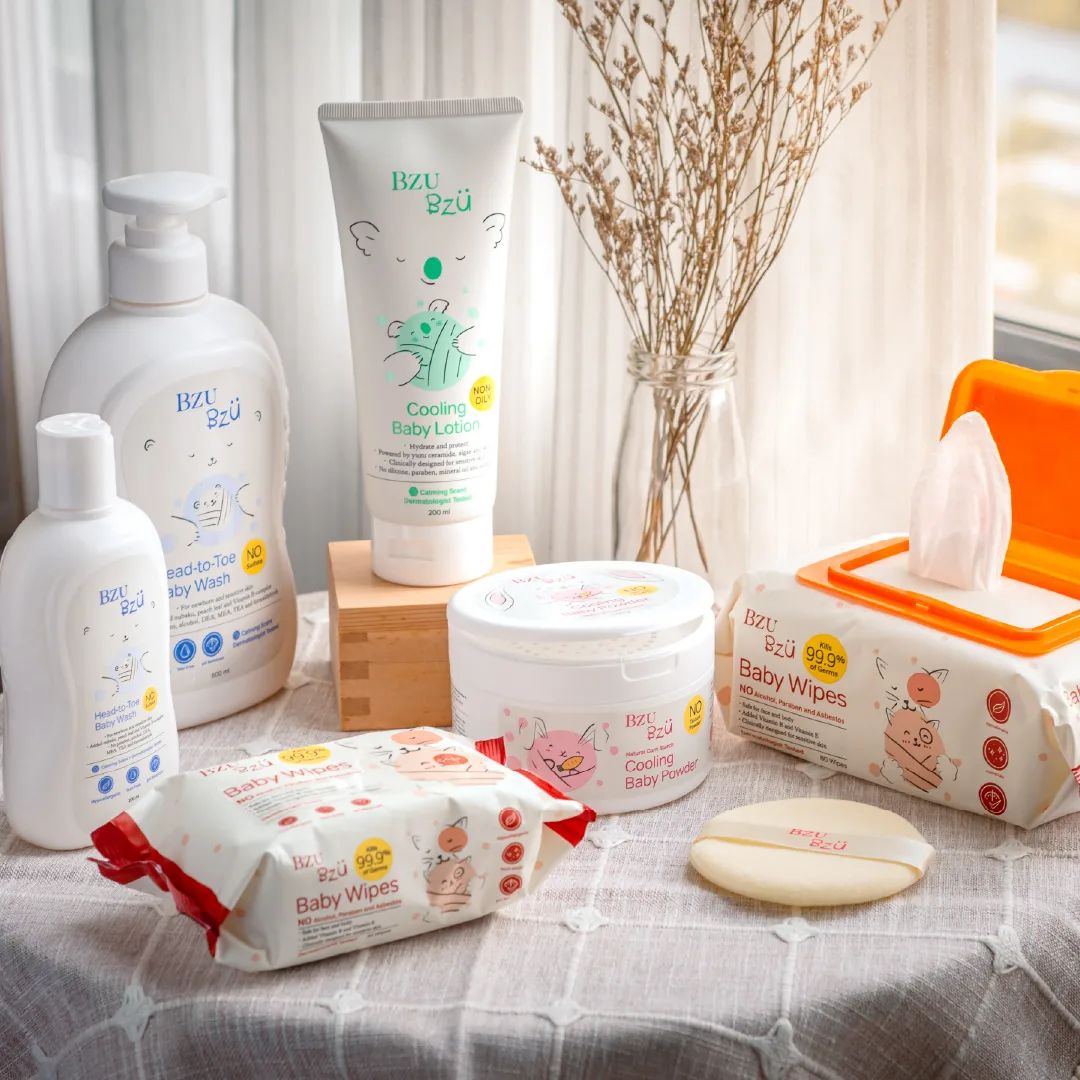 Lock your babies skin moisture with Bzu Bzu baby range. It's leave baby's skin soft and moisture. BZU BZU derives formulation from Japan and dermatologist tested to protect the skin of newborns and young children.
Carrie Junior is a range of children's toiletries which has been in the market for over 20 years as a leading baby and kid-specific personal care brand in Malaysia. "Trusted by Parents, Loved by Kids", Carrie Junior strives to provide quality products which encourages good hygiene practice through fun time during bathtime.
Your baby's delicate skin deserves the best. Cetaphil's range of body washes, shampoos and lotions provide 5 areas of protection for your baby's skin: gentle, soft, soothing, moisture seal and skin barrier.
Johnson's never stops raising the bar when it comes to delivering the best for your baby – that drives everything we do. Guided by mission to create the gentlest products backed by science, and desire to address parents' growing needs – Johnson's improved inside and out.
Mustela's shampoos and hair care products gently wash babies' and children's delicate hair. With or without fragrance, they can be used from birth.
Thinking about baby and you naturally think of Pureen. For more than 40 years, Pureen have focused exclusively on creating the finest products to help Baby and you feel better and look better.
Baby skin needs particular protection and effective care because the protection barrier does not start to build up until the first weeks after birth. The natural protective function of the skin is not fully developed. Dermatologists therefore recommend adjusting cleansing and care products to the skin's pH. A pH of 5.5 is particularly important in the first years of life as it supports the development of the skin's acid mantle. The sebamed baby medical care system with a pH of 5.5 supports this important function to protect the skin from drying out, irritants and pathogens. Developed in cooperation with skin clinics and specifically for the needs of children's skin and tested for skin compatibility. Also suitable during treatment for neurodermatitis, eczema, skin infections and irritations following consultation with the treating physician.